Only In Germany
So on our way back from our northern Germany Island vacation, on the train headed for Luxembourg; a long seven hour trip, I noticed a young German soldier in his army fatigues heading back to base,





German paratrooper unit



wearing the paratrooper logo and the same maroon beret I had worn in the 82nd Airborne Division during my Vietnam days 30 years earlier.


He was sitting with a group of young people next to us. They were all about 20 years old, laughing, talking, joking together in the same cubicle.





German Commando Elite Special Forces



He was a tall, slim, and muscular professional soldier, with the deep voice of a baritone, and an instant "could be" star vocal. She was presenting herself for a job opportunity at a Hyatt Regency hotel, and a rock and pop music fan. The third guy a Spanish-Italian German student, and they were mixing it up joking around in English intermixed with their native German and talking about life.

I listened, looking out the window as our train was winding through the beautiful countryside of the Rhine River valley.






*

more Rhine pictures



Claudia, my German girl noticed I was anxious to talk to them, and she gave me a warning look, knowing the minute I opened my mouth, my American accent would give me away.

So I asked Claudia to get me a cup of coffee in the lounge at the rear of the train, and then I started talking in German,


German Commando Elite Special Forces Creed: Nobody sees them coming. Nobody knows they are there. When their mission is completed, nobody can prove they were ever there.
"So you are in the German paratroops?"
I asked.
"
I was one in the American Army 30 years ago, and your beret is the same type and color I used to wear."
He looked surprised then smiled and immediately answered,
"

You must have been 82nd Airborne. Yes, its international now,"
he replied.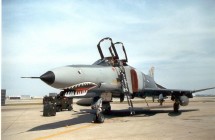 Luftwaffe Starfighter



During my time of service in the USA, none of us would waste our time talking with civilians while on leave. I especially had no desire to even sit or talk with civilians back then. Paratroops especially in any army were the first to go and considered one of the elite arms of special operations. So this comaradery and casual conversation between civilians I was witnessing was unexpected.



"Do you think you will end up in Afghanistan soon,"

I asked?

"Yes, any time now,"

he answered.

German Commando Elite Special Forces
Swat Special Forces Demo Worldwide Download sites at the following link
*
SWAT 4 Single Player Demo
German Commando Elite Special Forces
Labels: Armageddon, Bible Prophecy, Bush Brotherhood of Death
Stumble It!
Post a Comment
<< Home