European Union

*
EU Television, EU Radio, EU Showreals Online
*
EU Breaking News and Latest Info by Country
*
EU Press Releases,Meetings,Events,Audiovisual,Media Info,Documents,Contacts
*
European Union Virtual Library
European Union Treaty of Nice
(download it free $35 value)
*
EU Treaty of Nice
The book is available electronically and can be downloaded


for private use.


The Treaty of Nice was finally adopted on 26 February after five days of negotiation at a summit in Nice in December 2000. It will not enter into force until it has been approved by all 15 EU Member States, the so-called ratification process.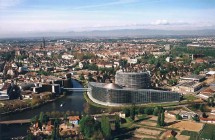 EU Strasbourg, France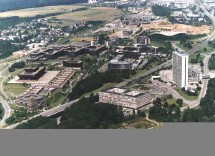 EU In Luxembourg
Europe
Rising
America and Europe Are Destined To Drift Apart
Monday, February 21, 2005
With the possible exception of Britain, t

he Europe George W. Bush visits this week is destined to be as much an adversary as an ally

in the rapidly changing world of the 21st century.
The president's presumed purpose in spending the next three nights in Brussels is to mend, if possible, the rift in the old alliance. And he may succeed on some minor items, such as the environment.

But the drift apart,

which began almost imperceptibly with the disappearance of the Soviet Union at the beginning of the 1990s and accelerated with Bush's clumsy handling of Iraq,

seems likely to widen in the years ahead no matter what Bush does or says.
The war against Islamist terrorism was seen early as a force serving to unify the interests of the Old World and the New; Western Europe is every bit as menaced by Muslim extremism as is America. But even there division exists. Bush's approach to terrorism is to take the offensive, to strike back militarily, even pre-emptively.

Europe's approach is defensive, emphasizing internal security rather than military action.
But even if these political differences did not exist, Europe would inevitably emerge as a major economic rival.

In its new incarnation as the 25-nation European Union, the Old World boasts a population of more than 425 million,

half again as large as America's. Its total economic output already nearly rivals ours. And its ambitions are large.
European Union Flag
Europe is emerging as an economic superpower, one made to order for the new global economy.

Its currency, the euro, is already valued at roughly 25 percent more than the dollar and could, in time, displace the greenback as the world's principal reserve currency and medium of exchange, with dire implications for the American lifestyle.

Its legions of Brussels-based bureaucratic regulators have had a high old time hamstringing American multinational corporations seeking greater access in Europe while European corporations run up a nice trade surplus in the rich American market.
America had been eating Europe's lunch economically since the Old World emerged exhausted from World War I. Now, for the first time in almost a century, Europe is poised to reverse those roles,

or at least to challenge America's position as the dominant economic superpower. None of that is lost on the Bush administration and its business camp followers.
Politically, the Old World and the New share a commitment to democracy, but with differences on social policy that also are widening on Bush's watch.

Europe practices a form of cradle-to-grave socialism, with universal health care and guaranteed pensions.

The very term "socialism" is as scorned here as it is honored in Western Europe.

The money we pour into the military, Europe pours into national health care, guaranteed pensions and extended and generous unemployment benefits.

(Indeed, Bush would like to roll back some of the social initiatives of the New Deal and the Great Society).
For more than a half century, America has provided and paid for the defense of Europe through the institution of NATO. We are technically partners in NATO, but without American money and military muscle, there would be no NATO.

After two World Wars, an exhausted Europe lacked both the will and the wherewithal to defend itself. Now it has the wherewithal but not the will.
Nevertheless, with the Soviet threat merely a memory, Western Europe -- at least its French and German leaders -- want to shift military and foreign policy decision-making from NATO to the European Union. As Gerhard Schroeder, the German chancellor, told a conference on European security last week,

NATO is no longer "the primary venue where transatlantic partners discuss and coordinate strategies."
Since America is not a member of the European Union, it's an ill-disguised way of diminishing Washington's influence on the continent and ultimately in world affairs.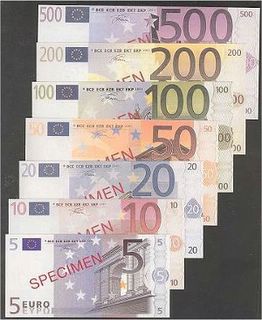 European Union Currency
But there's another equally compelling reason why America's future lies less in Europe than ever in its history. It's the rise of China,

both economically and militarily.

American multinational corporations increasingly see China both as the market of the future with its 1 billion-plus population and ultimately as a serious economic competitor

as it acquires technological sophistication.
At the Pentagon, China is perceived as a growing military threat to American power in the Pacific and East Asia and ultimately as a global military rival.

Over Washington's strenuous objections, the Europeans want to repeal the ban against peddling arms to China, including military technology.
Historically, the strongest ties between the Old World and America have been cultural. Europe is where the America we know began. But even that tie is fraying as American immigration patterns change under the new influx from Latin America and Asia and Europe's are altered by growing Muslim minorities and the disappearance of internal frontiers.

This is not my father's Europe that George W. Bush is visiting. Or even mine.
John Farmer is The Star-Ledger's national political correspondent.
*
Star Ledger
Europe
Rising


Labels: Armageddon, Bible Prophecy, Bush Brotherhood of Death
Stumble It!
Post a Comment
<< Home