Video/Audio: Iran Heading Towards War
War Drums In Iran
Iran On Video ...

*
40,000 Time Bombs In Iran
(click picture and start button to start video)
*
Iran the Silk Road
Iran On Audio ...
*
the Struggle for Iran
Iran Allied With Al-Qaeda
Since 1993, Iran and al-Qaeda have been allies in a war against the U.S. in which they attack embassies, troops, the U.S. economy and endanger Americans' sense of security with the ultimate goal of destroying the government and killing every American.
The Jihad against the U.S., declared first by Ayatollah Khomeini and then Usama bin Laden, has linked the Islamic militants to the Iranian theocracy. Iranian nuclear weapons in the hands of al-Qaeda is a likely scenario if the U.S. does not stop the Iranian nuclear program.
reference ...
*
Daily Briefing on Iran
Despite the Bush administration's insistence that, at least for now, it remains committed to using diplomatic means to halt Iran's alleged nuclear weapons program, war drums against the Islamic Republic appear to be beating more loudly here.
reference ...
*
Iran War Drums Beat Harder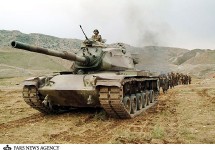 According to the political analyst William Clark, the US hostility toward Iran goes beyond the officially cited Iran's alleged nuclear intentions. As the invasion of Iraq was aimed at gaining control over Iraq's hydrocarbon reserves, rather than at eradicating Saddam's non-existent WMD program, the possible invasion of Iran is most likely connected with Iran's intention to create "petroeuro system" for oil trade, which can critically undermine U.S. dollar as the monopoly currency for the critical international oil market.
reference ...
*
USA to unleash war on Iran?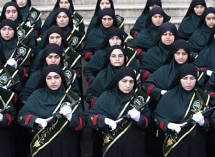 Strategic Command Contigency Plan
A recent poll shows six in ten Americans think a new world war is coming.
"The Pentagon, acting under instructions from Vice President Dick Cheney's office, has tasked the United States Strategic Command (STRATCOM) with drawing up a contingency plan to be employed in response to another 9/11-type terrorist attack on the United States.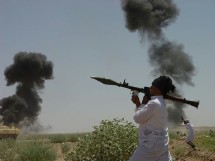 The plan includes a large-scale air assault on Iran employing both conventional and tactical nuclear weapons. Within Iran there are more than 450 major strategic targets, including numerous suspected nuclear-weapons-program development sites.

Many of the targets are hardened or are deep underground and could not be taken out by conventional weapons, hence the nuclear option. As in the case of Iraq, the response is not conditional on Iran actually being involved in the act of terrorism directed against the United States.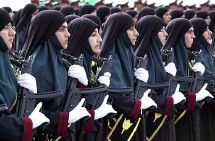 Several senior Air Force officers involved in the planning are reportedly appalled at the implications of what they are doing – that Iran is being set up for an unprovoked nuclear attack, but no one is prepared to damage his career by posing any objections."
reference ...
*
Cheney's Plan: Nuke Iran
Bin Laden Sheltered In Iran
My information from these sources is that Osama Bin Laden is, in fact, in Iran. He's being sheltered by the Iranian regime and by the way, he's not alone. His #2 is there, he's been there for a while. His son is there. His military chief, the #3, the military operations planner, is also in Iran.
reference ...
*
Osama Bin Laden's in Iran - Take Two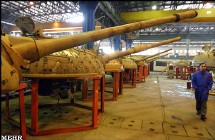 Other References ...
*
Target Iran
*
Middle East Forum
*
Iran Weapons of Mass Destruction
*
Iran Today
*
Iran Press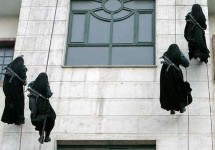 Iran Nuclear Assessment ...
WASHINGTON -- Iran is not only covertly developing nuclear weapons, it is already testing ballistic missiles specifically designed to destroy America's technical infrastructure, effectively neutralizing the world's lone superpower, say U.S. intelligence sources, top scientists and western missile industry experts.
reference ...
*
Iran plans to knock out U.S. with 1 nuclear bomb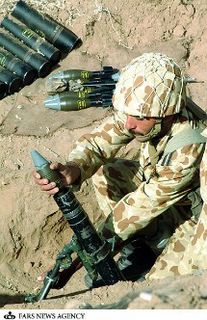 A major U.S. intelligence review has projected that Iran is about a decade away from manufacturing the key ingredient for a nuclear weapon, roughly doubling the previous estimate of five years, according to government sources with firsthand knowledge of the new analysis.
reference ...
*
Iran Is Judged 10 Years From Nuclear Bomb
The documentary evidence shows from US government reports, the United Nations reports, experts around the world, that no one doubts that Iran is pursuing a nuclear weapons track. The question is: how are they going to be stopped?
reference ...
*
Atomic Iran
Persian Empire ...
reference ...
*
People in the Persian empire
Labels: Armageddon, Bible Prophecy, Bush Brotherhood of Death
Stumble It!
Post a Comment
<< Home